BETTER RESULTS
Reach thousands of potential buyers on Machinery Marketplace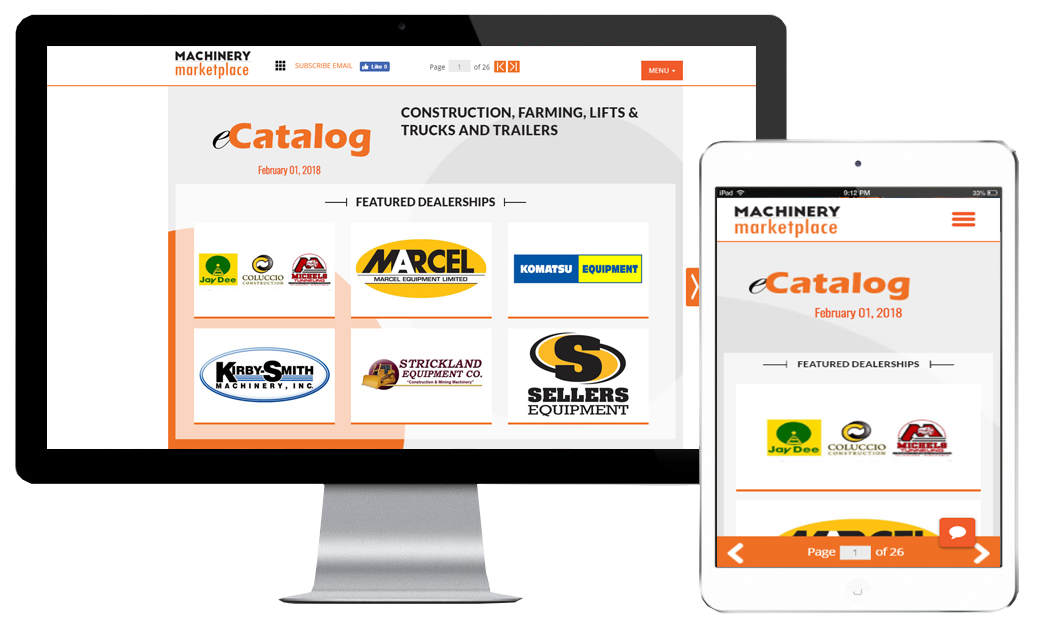 Facts & Figures
50,000+
Active Subscribers
CURRENT PROMOTIONS
FREE Advertising
This promotion is for new dealership members only: register today and post at least 10 items to get a full-page on our next eCatalog for free. No contract, no obligation.
35% Discount
Buy ads with a minimum of 6 months, you will get 35% discounts from regular price. This is an unbeatable deal.
Additional 10% Discount
Early birds deal: first 5 ad buyers on each eCatalog will get an adidtional of 10% discount from regular price.
If you have any question about advertising your equipment on our eCatalog for free, please feel free to contact us